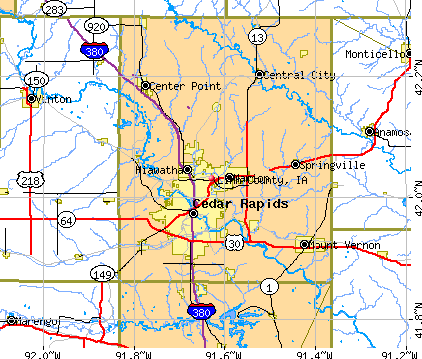 We just listed late last week a very nice Executive Rental in Marion (Linn-Mar Community Schools) that backs up to Willowood Park at
1930 39Th Street
. This lovely four bedroom, two-story house will rent for $1650.00 per month. Drive by today and give us a call at 1.319.365.6956 to set up a showing. Possession is May 16, 2010 or after.
We are currently marketing in
The Gazette
three houses in the $525.00 to $575.00 per month range near
Daniels Park on the NE side of Cedar Rapids
. These properties would be in the Cedar Rapids Community Schools (Garfield ES - Franklin MS - Washington HS). Each property is a two bedroom one-story with gas hook-up for stove, laundry hook-ups (gas) in unfinished basement and one stall detached garage.
We have a lovely four bedroom, two-story house coming available June 1, 2010 for $1,525.00 per month in Cedar Rapids (College Community Schools). The property is located at 3420 Falcon View Rd SW and is a great example of country living with all the services of living in the city.
We invite you to visit our web site for Tommy Tucker Realty Co. for more information on these and other property services. We can be reached at 319.365.6956. If we are out of the office, please leave a voice message, so we can follow up with you. You can also contact us by e-mail.